Best colour Choices While Buying and Gifting a Bouquet of Roses
Flowers have always shown affection and kind gesture towards a person. Communicating through the language of flowers has been popular since the Victorian era. Roses have always been a favourite of most of the people and gifting a bouquet of roses to someone always melts a heart. Thus, every rose has a way of expressing a different kind of emotion. Looking into the matter, each coloured rose has separate ways for conveying sentiments and feelings.
What are the different colours of roses available?
Every coloured rose that blooms depict a symbol for a certain kind which touches a person's feelings for the other one. This symbolism of roses has been studied from ancient times and still followed. The colours help in acknowledging the various emotions that have been shown by the person through the colours itself. Talking about a variety of colours, here are some of the various colours along with the vehemence shown by gifting it. To name them-
it is the most common and popular rose colour. These kinds of roses depict love, desire and passion for oneself. Along with this, they can also be used to show some kind of gratitude as well as for greeting congratulations. These roses have high demand during the valentine day. These coloured roses are generally thought to be romantic, but they can also be gifted at a non-romantic occasion as well as for some accomplishment or showing certain kinds of concerns or as a 'thank you' gift.
● Pink Roses
This particular coloured rose shows a wide range of symbolic representations. These are gifted to someone who has elegance, sweetness and is graceful in nature. They are admirable, innocent and cheerful all the time. These roses are preferably gifted when someone wants to start up a romantic connection with someone. It can always be used to show friendly and intellectual behaviour towards someone.they are considered to be best-coloured roses for conveying congratulations or any such feelings to a girl or woman.
● Yellow
 
This colour itself is so bright that it can brighten up someone's day if yellow roses are given to someone. These are given to people who are cheerful and joyful. A bouquet of yellow coloured roses is a wonderful present to celebrate friendship with someone. These are in high demand during friendship days. These can be gifted on a friend's birthday to show the other person how grateful it is to be a friend with that person. It can make someone's day special and happy.
● White 
this colour has always been used for some holy purposes or for new beginnings. These coloured roses depict purity, innocence and peace. Other than joyful ceremonies, these coloured are used during funerals to show spirituality and peacefulness. These are always used during certain religious ceremonies like confirmations, weddings or baptisms.
● Orange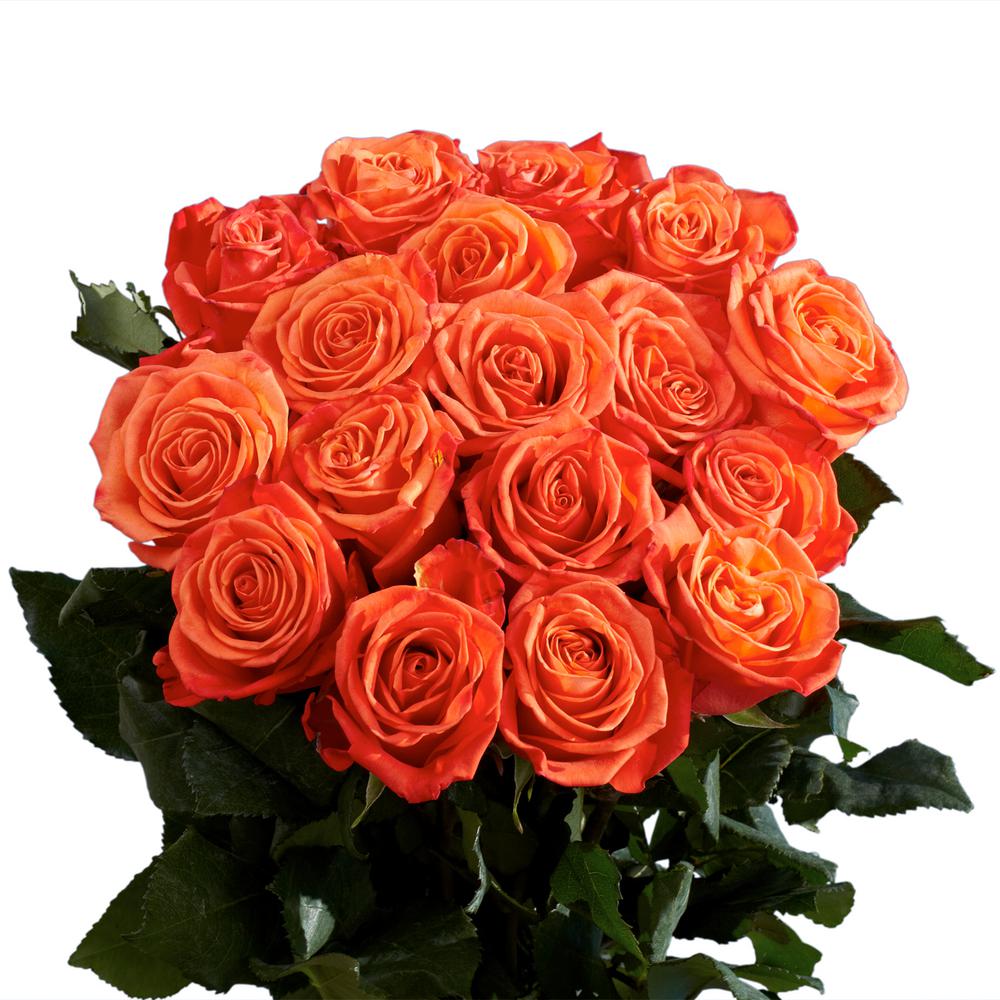 orange roses send a strong message to someone when gifting them a bouquet of orange colour roses. They send messages of desire, enthusiasm and passion that can be seen in a person. These are generally gifted during anniversaries or even used to certain marriage functions for a striking and attractive coloured wedding scheme.
● Purple 
These are very rare roses which show rare emotions. Gifting someone a bouquet of purple sends a hint of royalty and loyalty towards the other person. It creates a fascinating and mystical environment around.
There are many other colours of roses available like peach, which shows serenity, black which shows death, green shows fertility and many others which symbolize some of the other human emotions or actions.
What are the tips for choosing the right kind of colours of roses when gifting a bouquet of roses to someone?
For choosing the right kind of roses for a bouquet, there are certain tips which should be kept in mind while making the confirmed decision. To guide with some tips below-
● Looking for the occasion which is being celebrated and choose that kind of suitable roses.
● While taking into consideration the occasion, the person who will be gifted should also be examined. All the likes and dislikes and other such criteria matter too.
● Learning about the different stores which are excellent and reliable in these kinds of services like the quality, cost, and the quantity of the roses in the bouquet is a mandatory step as well.
Therefore, learning about the different roses and its symbolism have always been a great and exciting thing from ancient times. Thus, roses are primarily a mood changer.