Do you love to make someone feel special with your gift, and you are finding difficult to choose the right birthday gift? want to be in someone's memories for a long time with the gift? After all, we all wish to see a great smile on people's face and especially when the reason is us… 😉 So, If your reply is yes to any of the above questions or to all of them,
Then, this article is absolutely waiting for you.
Finding a birthday gift has never been an effortless task and especially when we don't have any idea about what to gift. Whether it's someone who is very close to you or someone you don't know much about. Birthday Gift matters for everyone. Because they make us feel loved, cared, special.
Confused to choose perfect the Birthday gift?
Trust me, you know it. Yes, You do, you know what is the right birthday gift for someone. You just need to focus a little and believe it, You won't find it difficult anymore. Want to know, how?
Keep reading… Here I am up with some tips for finding the right birthday gift for someone.
The person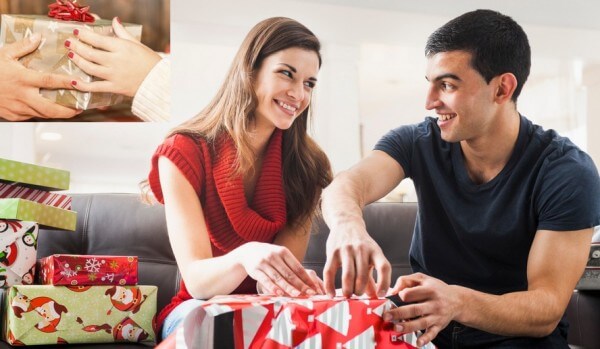 Know who the person is? What's your relation with them? Is he/she your close friend, or a relative, or a sibling, cousin, or your in-laws, or Your Whole World's Best Caretakers, aka as Parents?
First, you need to define your relationship with the person. This will actually improve your gift choices.
Make A list
Take some time and make a list of all the gift options that you have in your mind. Well, If you are totally blank, then you can also think about what the person likes? What are all the things that he/she is interested in? Or maybe what he needs? Like, Just for an example, If someone is a tea lover, so, I can gift him/her a customized mug. Many people like surprises. So, you can plan a surprise too for them but, only after considering that they will like it. You can also get to know about these things smartly via some quiz, truth & dare or random questions.
Money doesn't matter anymore

.
It's not about who gave the most expensive gift or whose gift costs more? It's about who gave you those special birthday vibes! Who really brought a well-thought birthday gift for you. Whose gift really appeals to you! Right? If you observe carefully you will find that it's all about 'You' and 'You' there means the Birthday Person. So, it's all about them.
4. Add your magic
Customized gifts are, in a lot more trend than those 'pick and give' gifts. No, I don't mean that those gifts are not good or you shouldn't gift them. What I am saying is that giving a personal touch will add magic to your gift. It can be anything, i.e., a handmade card, customized mug, T-shirt, DIY gifts, or whatever that your someone would like. It can also be a shared personal memory of you both made alive via your gift. Now, you can also add a personal touch by the gift personally wrapped by your sweet and loving hands with having a personal message for them.
5. Online! Online! Online! – Buy and Send Birthday Gifts Online
Now, when everything is getting too much digital, or may, I say it 'Online!'. You can also shower your love with online flowers and gift delivery. You can also make a personalized video or maybe college for them. Nowadays, a college is in trend, in which all the knowns of Birthday Person, hold their personal messages written on charts in their hands and click their pictures. After it, they combine it in a collage and send it to the Birthday Person. I found this idea actually too much personal and appealing.
So, these are all the tips for finding the right Birthday gift for someone. I hope this will help you.
Thank you for reading till here:)